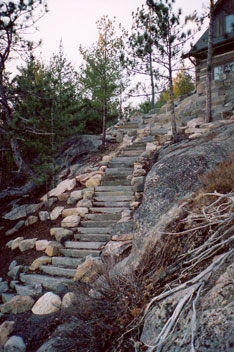 Whether you are looking for a new patio, a stone fireplace, retaining walls or landscaping incorporating stone, Dan Boothby Enterprises will work with you to develop solutions that enhance your home or cottage using only the best materials available.

Browse the site to learn more about how Dan Boothby Enterprises can create a one-of-a-kind design for you.
Site services are also available including septic systems and steel pile docks.
To book a consultation with Dan, click here.